Suggestions About Using Commercial Freezer In Kitchen
Views:18 Author:Site Editor Publish Time: 2019-09-13 Origin:Site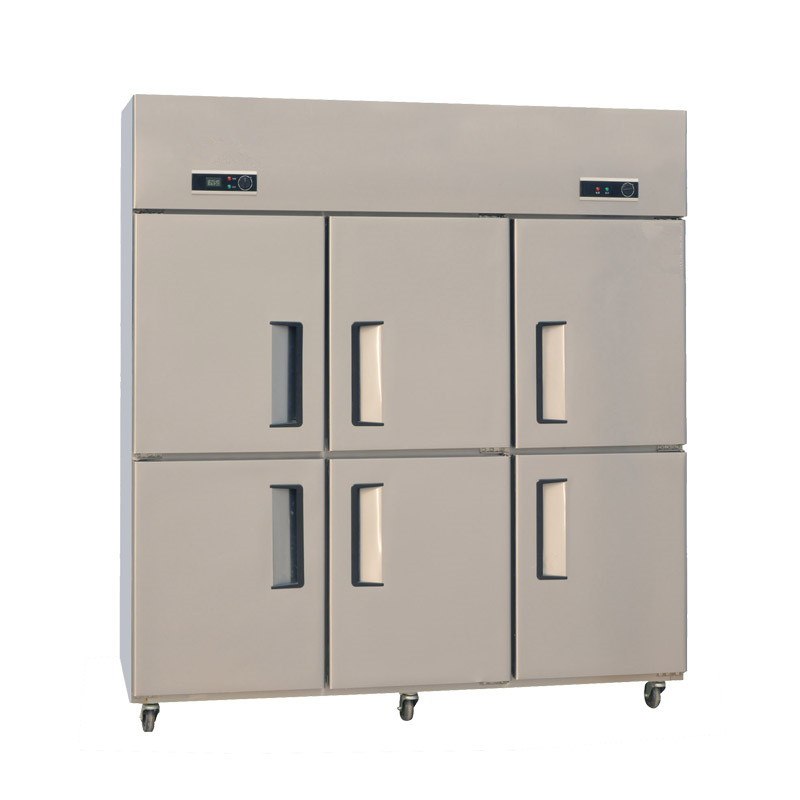 Refrigerator equipment plays an important role in commercial kitchen for catering and food industry, and maintenance fee for these equipment takes a great number of part cost for running catering shop, and if we pay attention for regular maintenance, then user can save cost, further to enlarge the lifespan of refrigeration equipment.

There are some tips for keeping fresh good for refrigerator.
1. Storage clean food to ensure fresh.
Basically, the kitchen equipment is used for keeping food cool as chiller or freezing ingredient as freezer, do not own antibacterial disinfection function. In case of mix smell or food in refrigerator cabinet, we suggest make cleaning job for fresh food in advance.
2. Classify store for different ingredients
Meibaijia BCD-1376SD series divide cabinet into two sector for cooling and freezing, we suggest place the different food in suitable sector, such as fruit, vegetables and snacks should be stored in cooling temperature, seafood and meat should be stored in freezing temperature.
3. Individually packaging
The food in refrigerator cabinet should be packed individually to prevent it's own flavor from mix pollution, and it also can reduce frost inside. For example, the frozen meat and fish packed in each meal required, we can use it conveniently rather than put big whole unit to defrost, then repeat again, which also save power consumption.
How to fix malfunction for refrigerator
1. Check the electrical power
When the freezer is not running, check the power supply to ensure that the freezer power supply is normal. If it is normal, continue to check whether the light in the refrigerator compartment is on. If the light is on and the refrigerator is not running, call the warranty. If the freezer has a low temperature compensation switch, check to see if the switch is turned on.
2. Check voltage
Under normal circumstances, the freezer starts to make a strange sound, and stops after half a minute. The power supply voltage is too low, causing the compressor to fail to start.
3. Check compressor
The lack of oil in the compressor also causes problems that are not easy to start, and a relatively large abnormal noise is emitted. At this time, 30-50 ml of lubricating oil should be added to the compressor.
Hope above tips could provide some help for commercial refrigerator using, welcome to the Meibaijia to choose refrigerator, we are ready to serve you.