Chest Freezer or Upright Freezer
Views:5 Author:Site Editor Publish Time: 2019-04-30 Origin:Site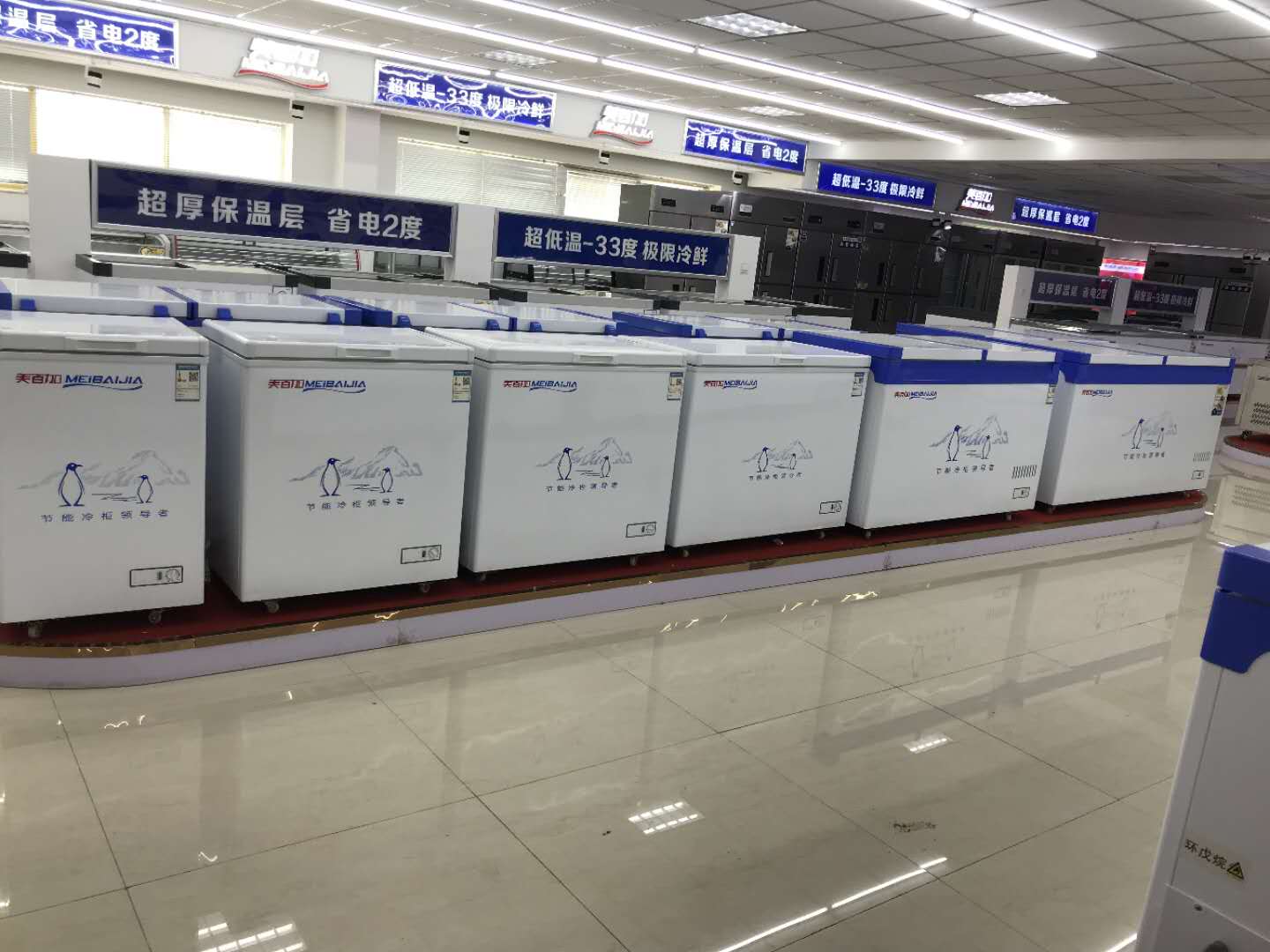 If you want to buy freezer now, you must be very confused about whether to buy upright freezer or chest freezer. Next, I will introduce their advantages and disadvantages, so that you can buy suitable freezer according to your own needs.
Spatial difference
Both options have different sizes and can provide more or less space as needed. However, the organization of food inside the refrigerator is very different. There is only one wire basket inside the chest freezer to provide tissue, which means other foods may be buried with each other. also need to bend, rise and move to find the desired content. When you're unsure about looking for a small bag of peas and throwing a meat bag on top, it gets tired.
Thanks to product innovation in the refrigeration industry, many chillers now have additional storage baskets and compartments that can simplify organization. Some drawer types can be pulled out for quick overhaul. This makes it easier to use freezers, but users still have to bend over to get in and out of the basket.
There is a shelf compartment in the upright freezer, just like a refrigerator. This provides a simple way to organize the entire freezer neatly at different levels. In the past, for this reason, upright freezers were considered more convenient. However, due to shelf cubicles, larger refrigerated items do not fit well with refrigerators. This reduces space uprightly and does not provide space for tall items, such as large turkeys or ham.
Cost variance
Chest freezer is more cost-effective. The freezer can keep the temperature well and use the least energy to run. That means your energy costs are lower-good! They also cost less than upright freezers, priced between $200 and $900. The most economical freezer is a chest model. Basically, every inch of freezer is available storage space.
Although some chest models have automatic or non-frost defrosting, most chest freezers are manual defrosting, a task that takes a few hours or a full day to complete. upright freezers are more expensive than chest refrigerators, but the available storage capacity is smaller; the difference is about 10%. Prices are influenced by capacity and storage systems as well as convenience features such as automatic or manual defrosting. It may be difficult to detect whether the post is self-defrosting and you need to check with the reseller.
Energy efficiency difference
Chest freezers are more energy efficient than upright freezers. In general, they spend more than $4 a month when they are separated. The operating cost of the upright freezer is about $14 a month. Both options use energy-saving models to further save costs. Chest freezer uses airtight lock seal on top to keep food fresh and frozen inside. Therefore, this also means using less energy to keep the container cool. The upright freezer has a small gap in the door mechanism, which consumes more energy to keep food cool. Because the built-in sidewall insulation, chest freezer can keep its low temperature very well, so use the least energy to operate.
In fact, when a power outage or home moves to another place, an unplugged freezer can freeze the contents for two or three days, depending on the quantity of frozen food, as long as the freezer cover is not opened. Hand freezer has longer service life than upright freezer.
To sum up, chest freezers and upright freezers each have advantages and disadvantages.
If you want to save more space and organize items, please choose upright freezers.
If you want to save more energy and save costs, please select chest freezers.
Welcome to Meibaijia to buy the freezer that suits your needs.