The Application Of Refrigeration Products
Views:6 Author:Site Editor Publish Time: 2019-10-07 Origin:Site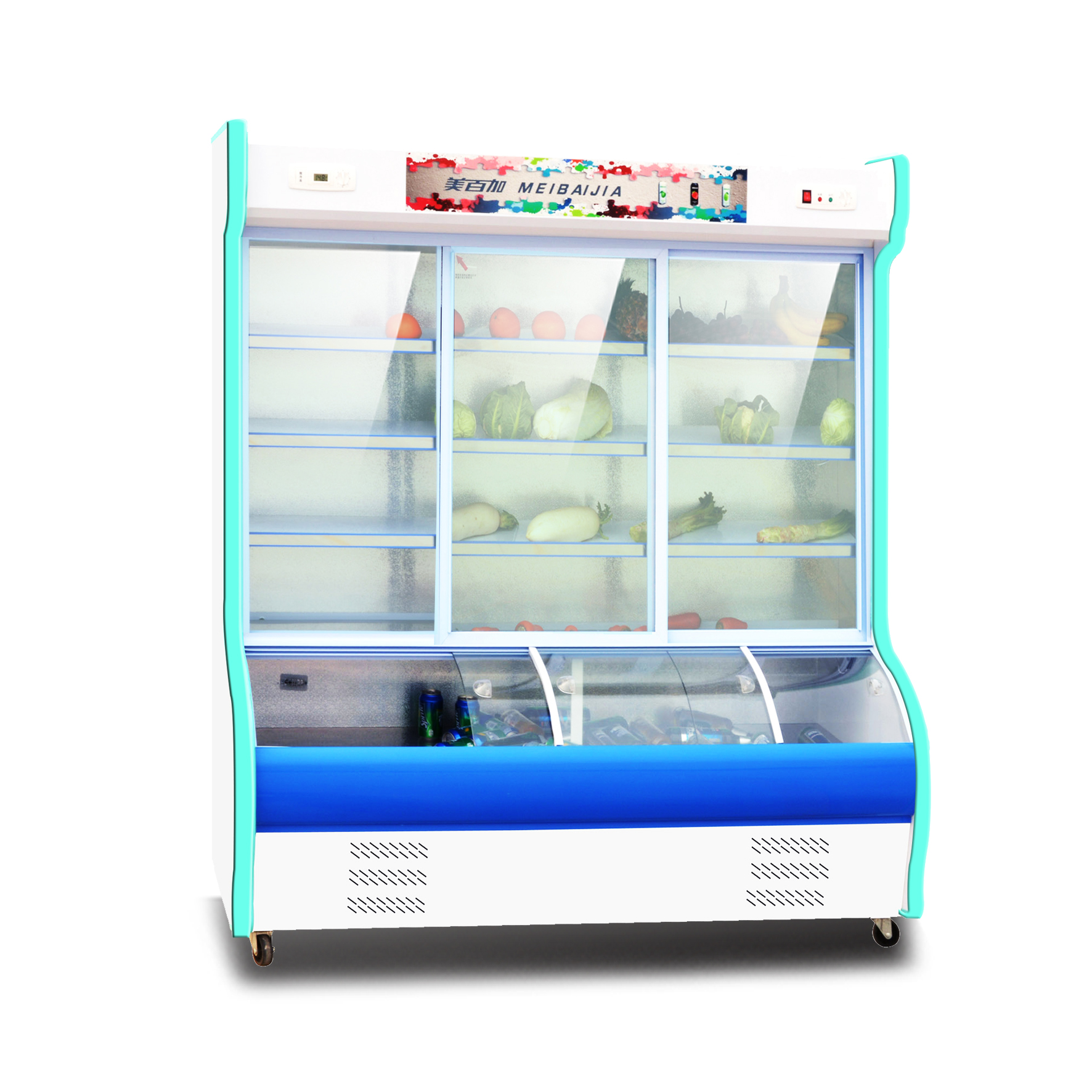 Nowadays, with the development of economy and improvement of people's living standard, we have higher demand for freshness of our foods& beverages, thus accelerating the development of refrigeration industry. And they have been in wide application throughout normal life.
1. In home use
We know this industry most from our home use refrigerators, and refrigerators have been very sophisticated and mature actually, and intelligent. You can connect your phone with your refrigerator via wifi, and control it in a remote and intelligent way. This is the common application we can see in our home.
2. In restaurants
I believe most of us have the experience to choose dishes by checking vegetables & meats in a vegetable showcase in restaurant, it is the vivid menu for us. These vegetable coolers we see also have refrigeration function, normally we find that the lower room has the lower temperature. In this way we can check whether the foods are fresh or not. And if you can get close to the kitchen and check carefully, you'll find four door or six door stainless steel refrigerator there, they're also used for storage of foods in a fresh way.
3. In supermarkets& convenient stores
In summer, we usually have to pleasure to enjoy popsicles or ice cream, and we can buy them in freezers in small stores or big supermarkets. These freezers must reach low temperature to freeze popsicles and ice cream. And also we notice that beverage chillers are very common in every store, we can buy icy beverages in summer to cool ourselves. If you hang out in supermarkets, you'll also find combined island freezers with various frozen foods inside: dumplings, salty chicken/duck, etc. So refrigeration products are also very common in supermarkets and stores.
4. In butchery markets/ seafood markets
As we have improved our living standard, meats and seafood are becoming more popular and common in our life. They need meat or seafood showcase to store them, normally for these showcases, 10-0 degree is the best temperature range. Apart from the refrigeration function, they can also prevent the contact from flies or insects, providing a more hygienic environment.
5. In bakery stores
Baking industry is developing rapidly recently, and we have high demand for bakery showcases. People not only need the refrigeration function to fresh cakes or biscuits, they attach more importance on its display effect. You know as a customer, we're usually attracted by the splendid appearance of these bakery products, so the clearance and light of showcases is very important. If there's much mist on the glass, the beauty and desire for the food inside will be affected greatly. So for these showcases, demist function is required anyway.
From the above applications, we can see that refrigeration products already exist in our lives, and make sure that our demand for refrigeration products will increase in function, type and appearance in the future. They will make our lives better and more convenient, and we also need to reduce energy consumption to achieve long-term development.