Refrigeration Equipment For Restaurant
Views:5 Author:Site Editor Publish Time: 2020-01-15 Origin:Site
Refrigeration equipment is necessary part for the running of the restaurant, they could keep fresh for foods, beverages and dishes as well as display food with transparency glass door. Nice refrigeration system would be benefit for running cost and clients. Carefully choosing the refrigeration equipment helps you save running cost, appeal more clients and create easier work environment for staff. Here we share some refrigeration models for reference.
For beverage cooler or chiller
Beverage is most important part to increase profit for restaurant especially in summer season, cool soft drink make client relax a lot. For chiller to display beverage or soft drink, Meibaija refrigeration suggest purchase visi cooler with transparency glass with LED light, static cooling system cost less power consumption comparing with fan cooling system.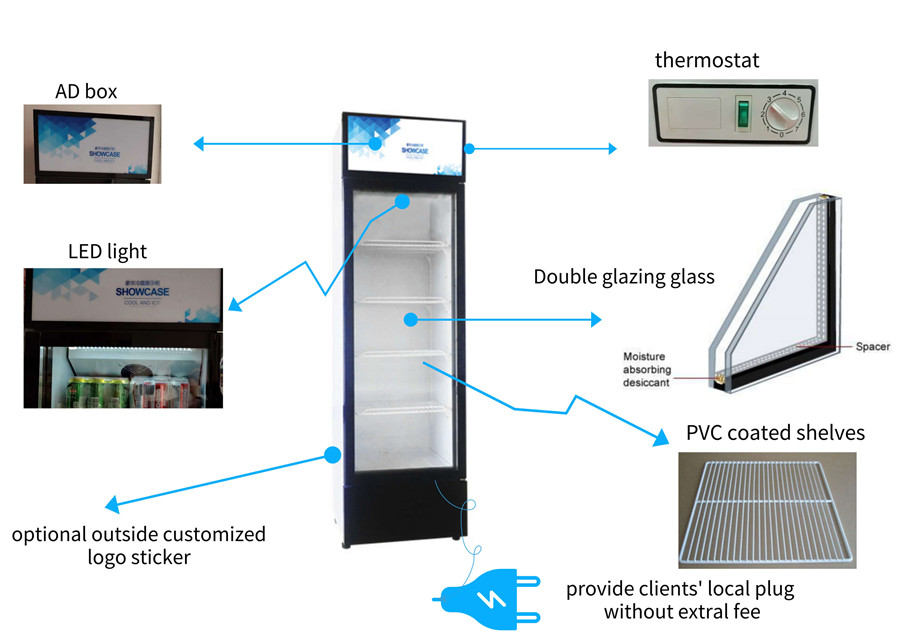 For frozen food chest freezer
Seafood, meat or chicken, and other frozen food, they need to store below -18 degree to keep their own flavor and freshness, Meibaijia refrigeration suggest to purchase chest freezer with enough capacity to hold them, the foaming thickness need reach 6-8 thickness to save power consumption and energy saving, equipped with official brand compressor and condenser, evaporator would enlarge machine life span, reduce after-sale problems.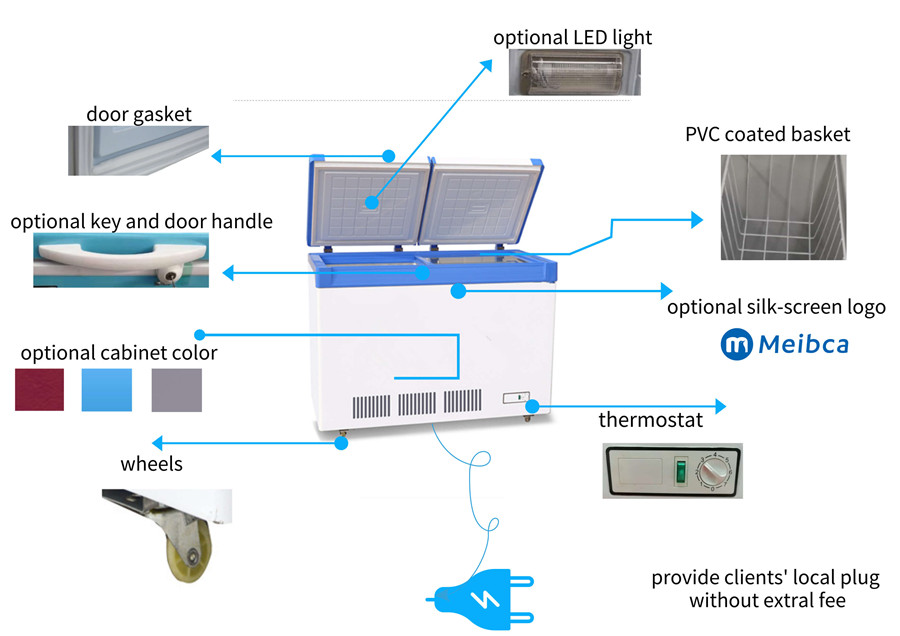 Reach in cooler or freezer in kitchen
Cookers in restaurant need to use stainless steel cooler or freezer in kitchen area. We suggest use reach in freezer with SS material, auto self-closing door, heated beam. First, SS material is durable in commercial appliance, not spoil in long time operation. Second, auto self-closing door would save labor and reduce power consumption. Third, heated beam of cabinet will prevent condensation during working and easy to clean.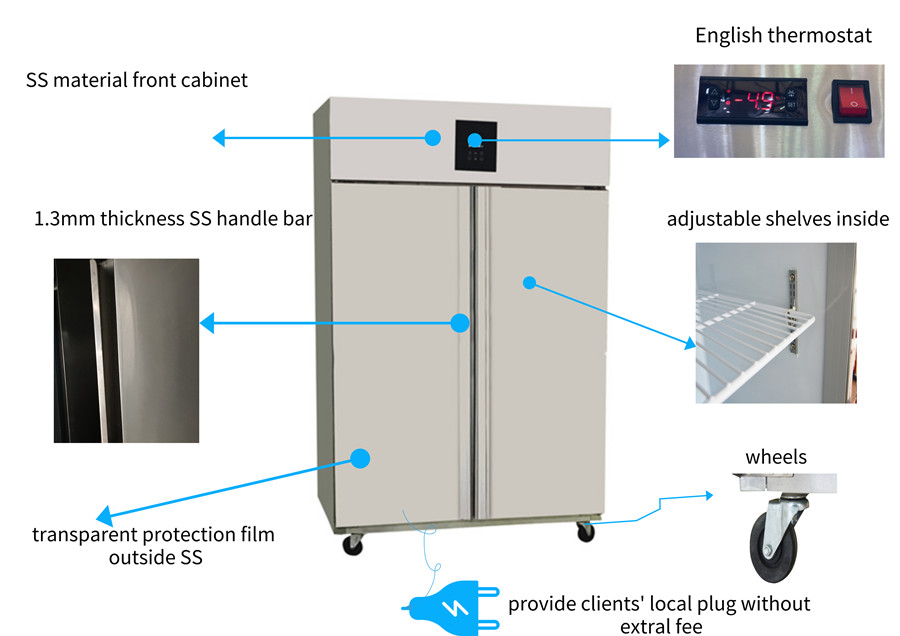 Salad bar and under counter series
In order to saving commercial kitchen room, counter freezer series are popular use in kitchen, cookers could take food out easily. Meibaijia refrigeration suggest use counter series with SS material, auto self-closing door, heated beam same as reach in cooler.
Salad is popular in restaurant, but delicious salad make full of different ingredients, such as potato, tomato, lettuce, cucumber, carrot. Salad bar equipped with top GN pan for cooling is nice choice for restaurant.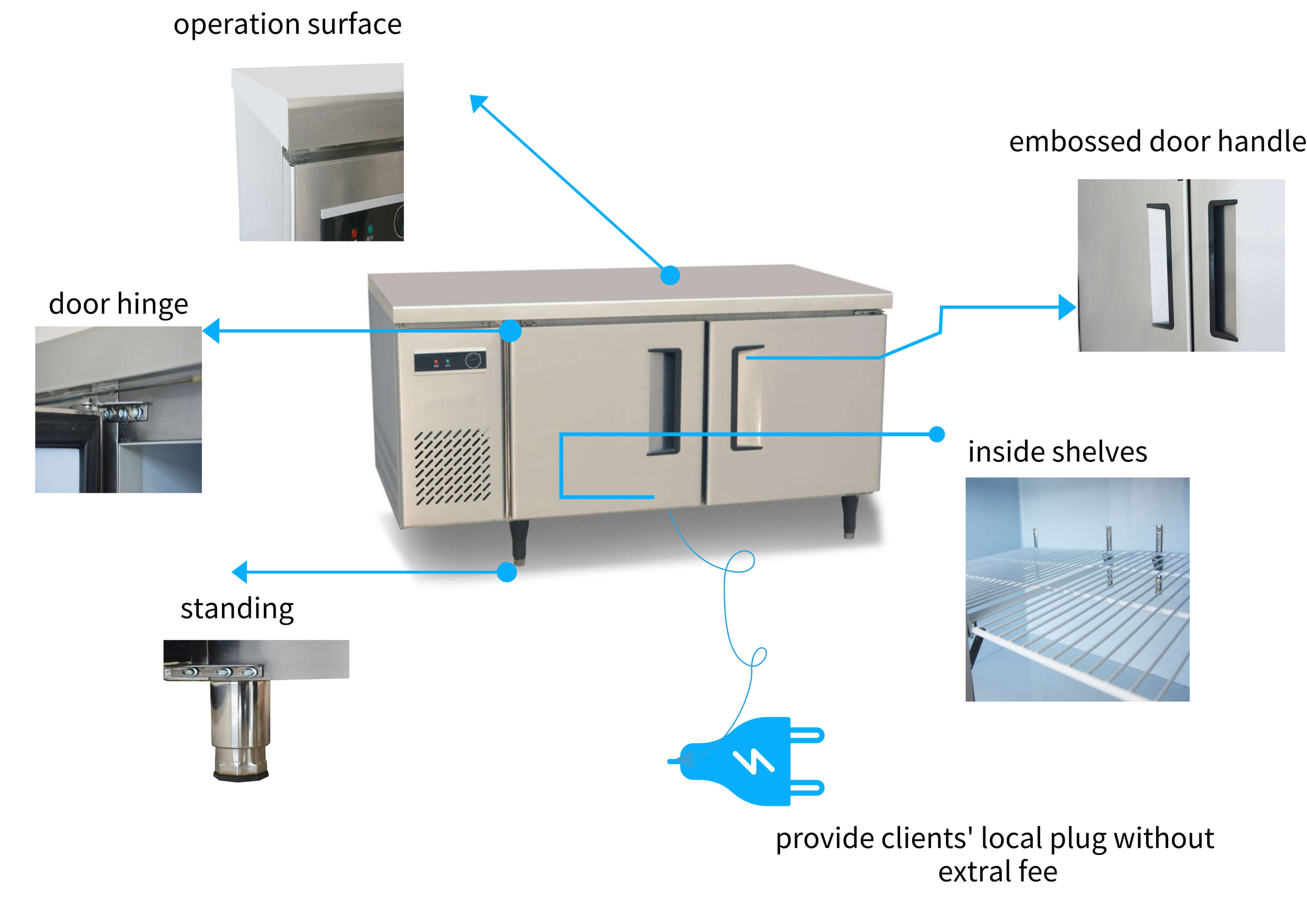 Cake display showcase
If there are some cabinets to place dessert, sweet display showcase is top solution for your restaurant. With inside warm LED light and front heated glass, it displays appetitive food to consumers. In the front of sweet showcase, we suggest use heated glass to achieve auto-defrost function.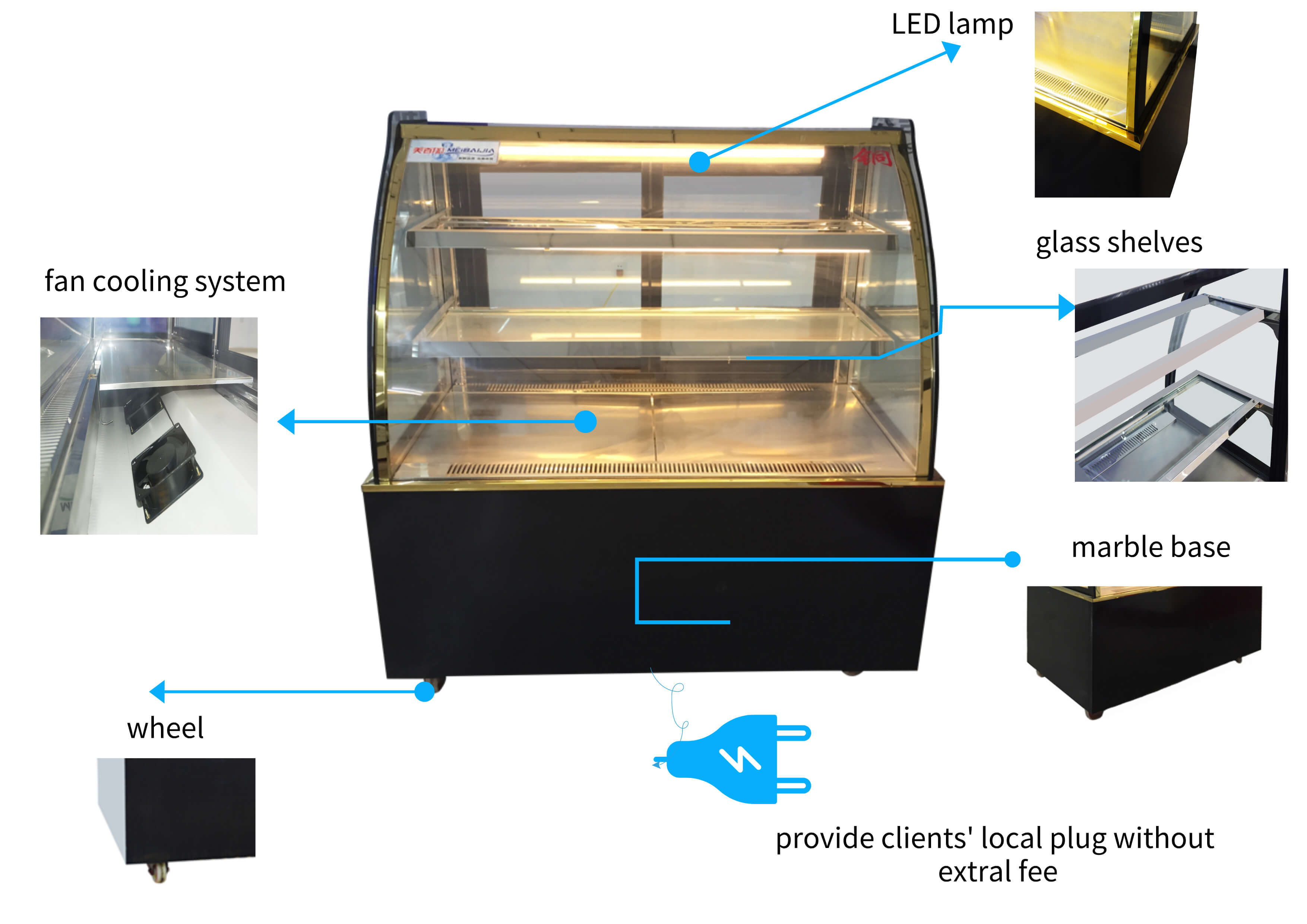 Hope your restaurant will have big boom after equipping with these refrigeration equipment, such as Meibca brand beverage cooler, chest freezer, reach in freezer, undercounter freezer, and cake display showcase. Welcome to find more freezers via Meibaijia Electrical Technology Co.,Ltd.