How to choose the commercial display fridge?
Views: 0 Author: Site Editor Publish Time: 2021-08-24 Origin: Site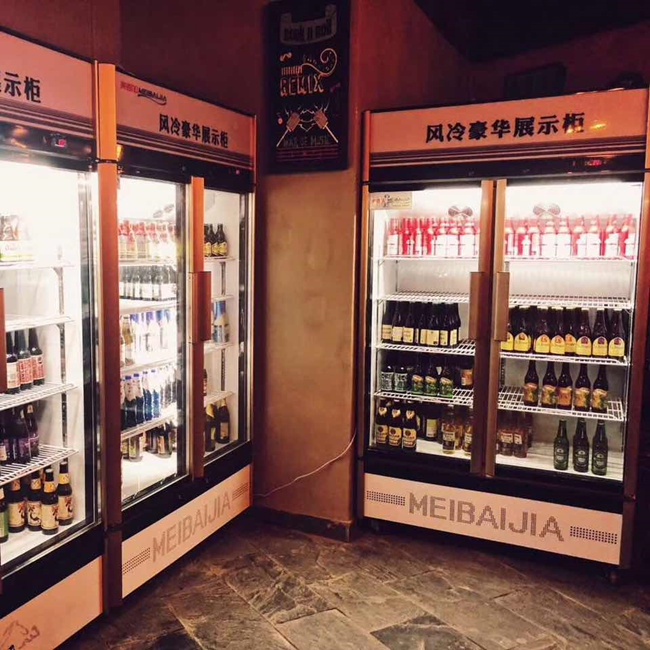 We know that different food and beverage enterprises have different commercial display refrigerator needs. If you are a commercial kitchen that has to handle a lot of food, you may need several display fridges to store and serve different purposes. Smaller cafes may only need a small commercial display refrigerator. The following is to introduce some factors that should be paid attention to when choosing commercial display refrigerators.
Here is the content list:
l Suitable capacity
l Organizational characteristics and design
l Automatic defrost
l Good energy efficiency and insulation
l Correct climate rating
l Automatic door
Suitable capacity
As a starting point, your display refrigerator needs to meet the requirements of your store or kitchen. Having the right capacity is essential. You'll need enough space to store the products you need for the shelf life you need most -- if you don't have enough space, you run the risk of not being able to meet demand, and more space could mean higher operating costs for inefficient display refrigerators.
Organizational characteristics and design
Once you've decided on the dimensions, you'll naturally start thinking about how to use a commercial display refrigerator. For example, do you need a built-in refrigerator, or is it better to have a separate one? Or, is it worth choosing a clear glass door that allows you to quickly see what you have in supply and stock? Also, if your refrigerator is customer-facing, it will make your salesperson's job easier because they can easily view the items they are displaying.
Automatic defrost
It is important that your display refrigerator has an automatic defrosting system. The accumulation of ice in your commercial display refrigerator leads to inefficiencies in performance and efficiency and limits the natural life of the unit. Automatic defrosting will save you a lot of time removing ice manually.
Good energy efficiency and insulation
Energy-efficient commercial display refrigerators will bring you savings on lower electricity bills. If your display refrigerator needs to be used for a long time, then it is worth spending more money on an energy-efficient device, because lower operating costs will reduce its life cost over time.
Correct climate rating
In order to keep your storage appropriately and consistently cool, your display refrigerator should match the immediate weather conditions in which your storage is being used. The climate scale was created to help with this. If your display refrigerator is used on the Cafe floor, then a standard climate rating should be appropriate. But if you're in a busy commercial kitchen, where the temperature is usually higher than 32℃, then you need to be tropical.
Automatic door
All commercial display refrigerators must have self-closing doors. This is especially important if you're selling food and drinks to the public from a display fridge, as it ensures that customers don't accidentally leave the display fridge door open after choosing a product.
In the past, for supermarkets, commercial display refrigerator products are basically to achieve refrigeration effect to meet the requirements of merchants. But now is different, intelligent temperature control, movable, anti-fog, high transparency for display, beautiful appearance and a series of demand functions, are now the supermarket business needs. Therefore, a good supermarket display refrigerator product is a collection of many functions in one.